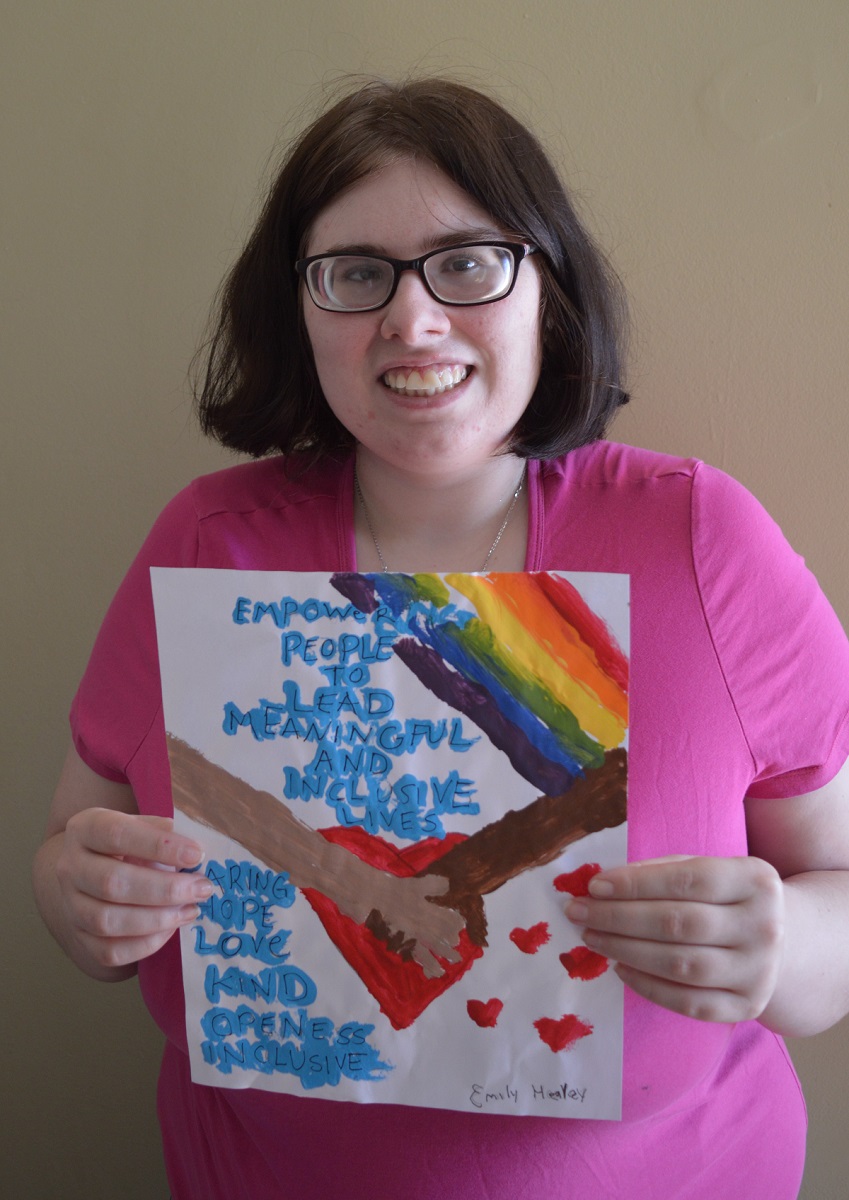 22 Jan

Open Up Your Heart for the Empower Simcoe thank you card

Please join us in congratulating Emily Healey. Her Meaningful Life painting "Open Up Your Heart" will grace the cover of this year's Empower Simcoe thank you card.

According to Emily, this painting represents caring and love for all. "I love using my imagination in a way that allows me to express myself," says Emily. "It's an amazing feeling to have my art recognized this way."

Thank you again Emily for sharing your gift and helping us empower people to lead a meaningful and inclusive life.

We also thank Creative Café Barrie for sponsoring our Empower Simcoe Art Contest. Emily receives a family membership from Creative Cafe as our featured artist for 2021.

We're grateful to this valued community partner for their ongoing support and for bringing out the artist in all of us.