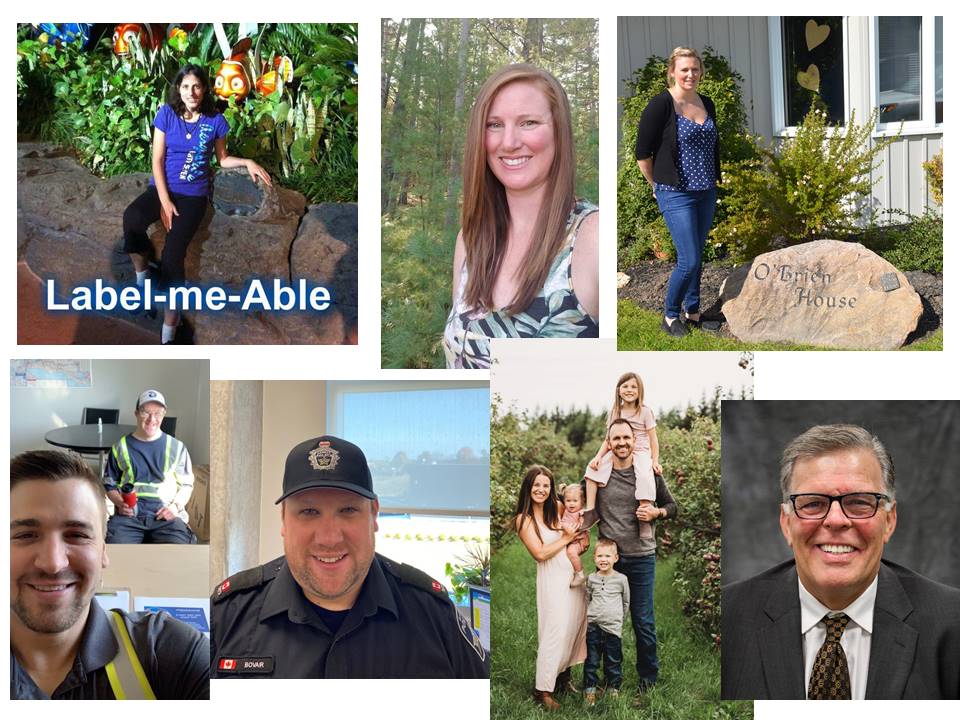 16 Oct

Congratulations to the 2019-2020 Empower Simcoe Gift of the Heart Recipients

Please join us in congratulating the 2019-2020 Gift of the Heart recipients.

Honouring those individuals and organizations who selflessly give their time and energy to improve the quality of life for people of all abilities in our community, the Gift of the Heart Awards were presented during the Empower Simcoe online Annual General Meeting on September 23rd.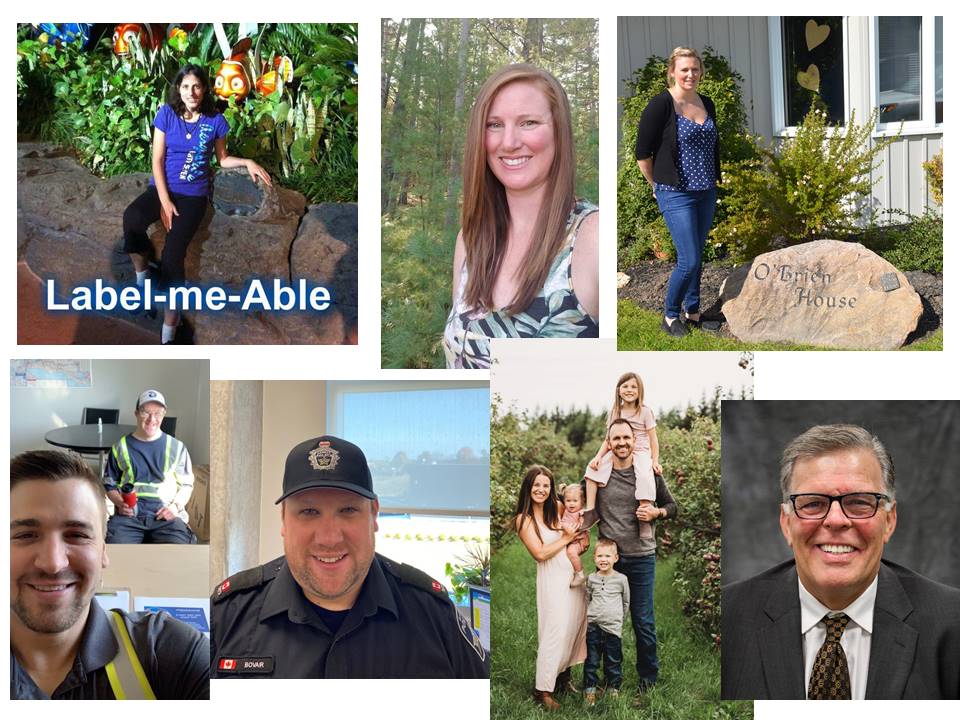 (clockwise top left): Jen Paterson for her passionate advocacy for others as a social media influencer and member of the Empower Simcoe Believe In Yourself Committee;
Empower Simcoe Senior Support Worker Mallory Gutterson for her dedication in making a difference in the lives of the people she supports;
On-Site Coordinator Kerrie Christie for her kind-hearted, compassionate approach to her essential work at Empower Simcoe's supported living home, O'Brien House;
Christian Puchalski and Pepsico, Orillia for promoting a diverse and inclusive workplace culture where employees of all abilities have an equal opportunity to contribute and succeed;
Barrie Police Constable Shawn Bovair for collaboratively working with respect and dignity with Empower Simcoe Housing First Case Managers to support some of the most vulnerable people in our community;
Rockin' It With Ruby – Ashley, Brandon, Lola, Jack, and Ruby Cordua for advocating for Down Syndrome awareness and crushing stereotypes one day at a time;
Empower Simcoe Board President Jim McNamara for his exceptional commitment and judicious stewardship of advancing Empower Simcoe's mission of empowering people to lead a meaningful and inclusive life.