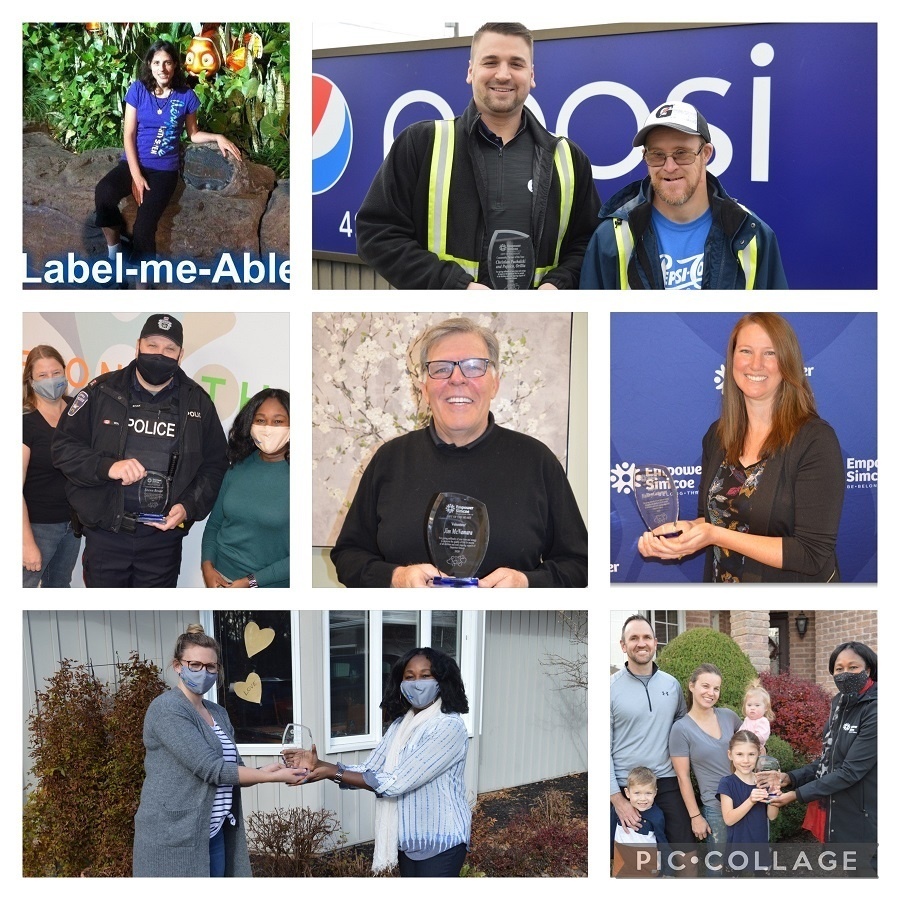 17 Jun

Nominations open for the 2021 Gift of the Heart Awards

Do you know someone, a group, or an organization that deserves recognition for their contributions towards improving the lives of people and families supported by Empower Simcoe? Why not recognize their efforts by nominating them for an Empower Simcoe Gift of the Heart Award!

Presented at this year's Empower Simcoe Annual General Meeting on September 22nd, the Gift of the Heart Awards recognize individuals and organizations who give selflessly of their time and energy to improve the quality of life for people of all abilities in our community, as well as Empower Simcoe and its many varied programs of supports and services.

Nominations are now being accepted in the following five categories:

Employee – honouring an employee who has gone above and beyond in their work at Empower Simcoe in impacting the lives of the people and families we support.

Volunteer – recognizing an outstanding individual who is volunteering their time and talent through exceptional commitment and service to Empower Simcoe.

Self Advocate – celebrates an individual who has shown outstanding leadership and knowledge advocating for the rights of people of all abilities. The award is intended for a person who has shown exemplary dedication to inclusion and giving back to their community.

Family – Honouring an individual or group for their exemplary dedication to fostering collaboration, advocacy and inclusion on behalf of families supported by Empower Simcoe.

Community Partner of the Year – presented to an individual, business, community group or organization that has made a significant contribution to Empower Simcoe's mission of empowering people to live a meaningful and inclusive life.

To submit a nomination, please provide the following written submission outlining:

· Nominator's name and full contact information

· Name of the individual, or organization being nominated

· The details of why they are deserving of recognition

· How it fits with Empower Simcoe's vision that everyone deserves to live a self-fulfilling life

Send your nomination by August 15th, 2021 to communications@empowersimcoe.ca.