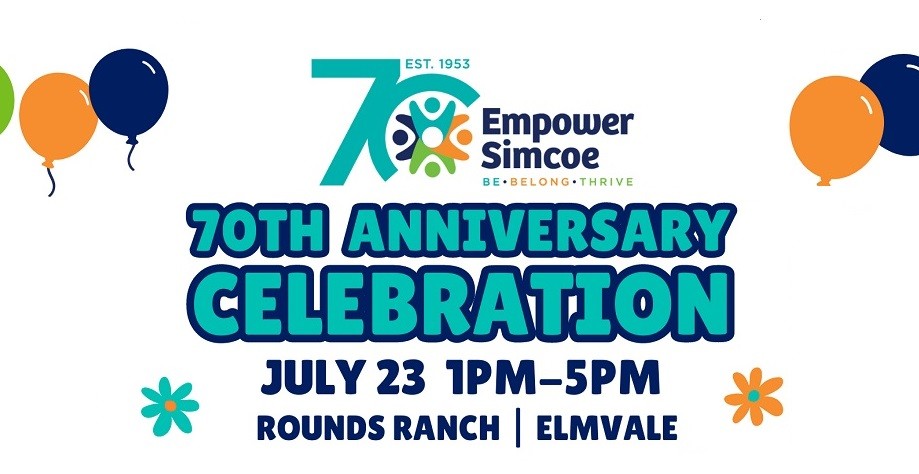 09 May

70th Anniversary Celebration Party: July 23, 2023

Empower Simcoe is a non-profit organization that has been providing support and services to individuals with intellectual disabilities and developmental needs for 70 years. To celebrate this milestone, Empower Simcoe is hosting a 70th Anniversary Celebration Party on July 23rd from 1pm-5pm at Rounds Ranch in Elmvale, Ontario. The event promises to be a fun-filled day of activities and entertainment for people of all ages.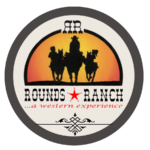 The 70th Anniversary Celebration Party will feature a wide range of activities and attractions, including Cotton Candy, Snow Cones, Busker Entertainment, Buckaroo Bouncer, Food Sampling, a petting zoo, and live music. The event is designed to be a family-friendly affair, with plenty of activities to keep kids of all ages entertained.
The Cotton Candy and Snow Cones are sure to be a hit with kids and adults alike, providing a sweet and refreshing treat on a hot summer day. The Busker Entertainment promises to be a highlight of the event, with talented performers showcasing their skills and entertaining the crowd with their tricks and stunts.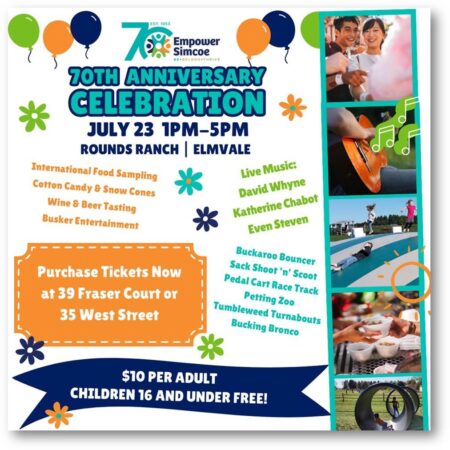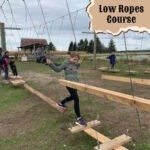 For those who are looking for a bit more action, the Buckaroo Bouncer is the perfect attraction. This inflatable attraction will have kids bouncing and jumping for hours on end, providing a fun and safe outlet for their energy.
Food Sampling is another exciting feature of the event, offering attendees the opportunity to sample some delicious treats and snacks from local vendors. The Petting Zoo will be a hit with animal lovers, providing a chance to get up close and personal with a variety of friendly animals.
Live music will be provided throughout the day, adding to the festive atmosphere and providing a soundtrack for the celebration. Attendees can enjoy the music while they explore the various attractions and activities at the event.
The cost of admission for the 70th Anniversary Celebration Party is $10 per adult, with kids 16 and under admitted for free. Join us for a great day full of fun and celebration to mark Empower Simcoe's 70th anniversary.
For the convenience of people receiving services, we are now accepting their $10.00 cash registrations at both Barrie and Orillia receptions.  Online ticket sales will close on July 15th.  Please see Michelle at 39 Fraser Court, or Terry at 35 West Street during regular business hours with payment and the name(s) of those purchasing tickets, and the number of staff providing support that day.  If people supported are paying through passport funding, please email passport@empowersimcoe.ca with the name of the person attending and how many tickets are required.
Note: Empower Simcoe staff providing direct support to individuals attending on July 23rd receive free admission to the event.