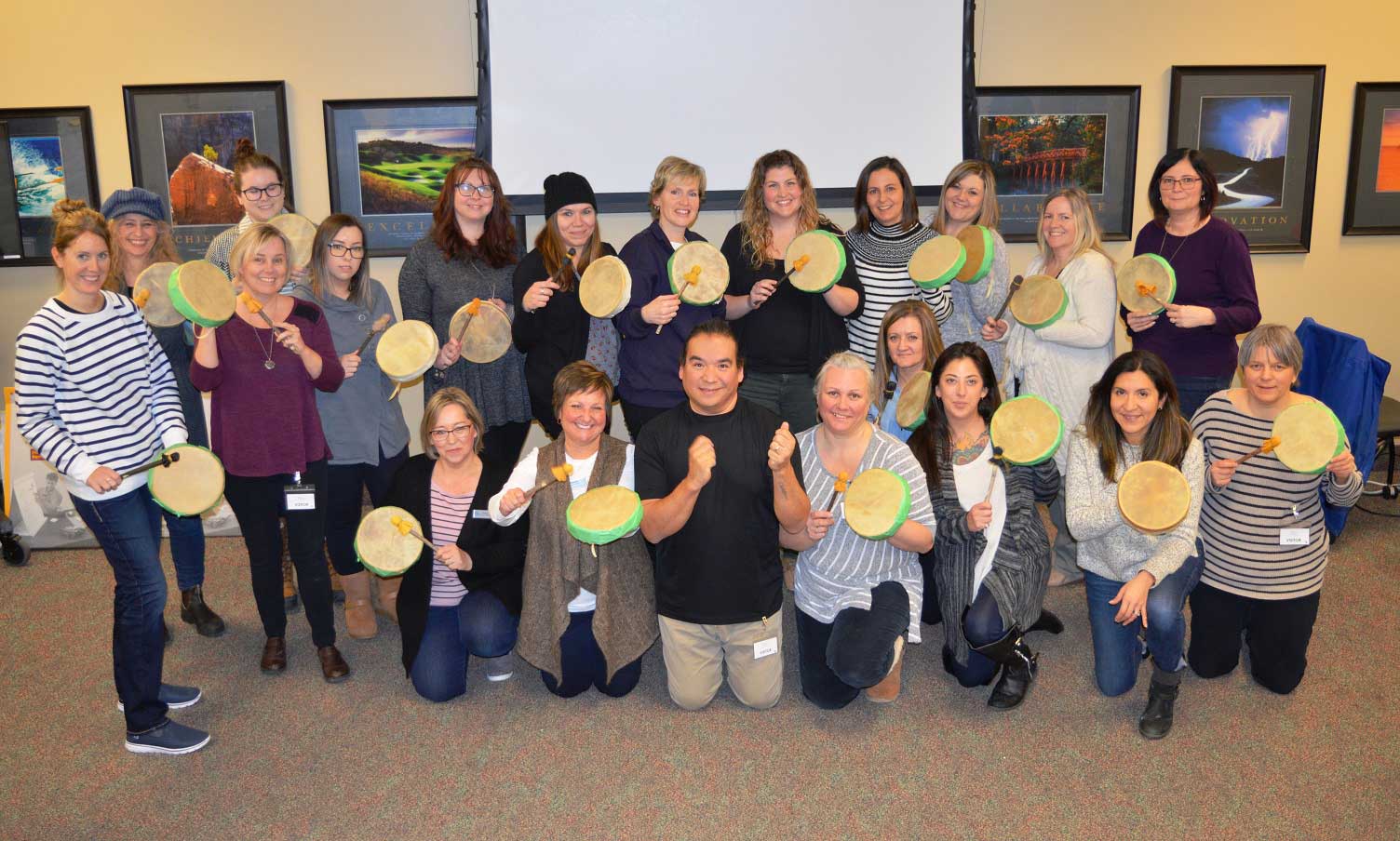 30 Jan

Empower Simcoe Staff Create Traditional Hand Drums
Empower Simcoe Indigenous EarlyON Coordinator Lianne Dumais invited Chris and Melissa Walser from Little Wolf Creations to facilitate a hand drum making workshop with workers from the EarlyON, Infant Development and Housing First programs through Empower Simcoe and E3. The drum represents the universal heartbeat of Mother Earth. The first sound that was heard in the world was her heartbeat. The first sound a baby hears in the womb is the heartbeat of its mother.
Lianne is grateful for the willingness of staff to participate in this unique learning opportunity in making a traditional hand drum to support the EarlyON Simcoe County Wide programming.
Chris and Melissa Walser formed Little Wolf Creations in 2013 and have been helping communities around Simcoe County reclaim a part of their culture by demonstrating and teaching participants how to create these personalized Indigenous artifacts. Chris is currently the Traditional Healing Coordinator for the Mamaway Wiibokdaadwin Indigenous Interprofessional Primary Care Team with the Barrie Area Native Advisory Circle. Chris is a member of Beausoleil First Nation, and Melissa is a member of the Métis Nation of Ontario and affiliated with the Georgian Bay Métis Council Community.
Miigwetch to our excellent facilitators in organizing this workshop and for their patience and guidance throughout the process.