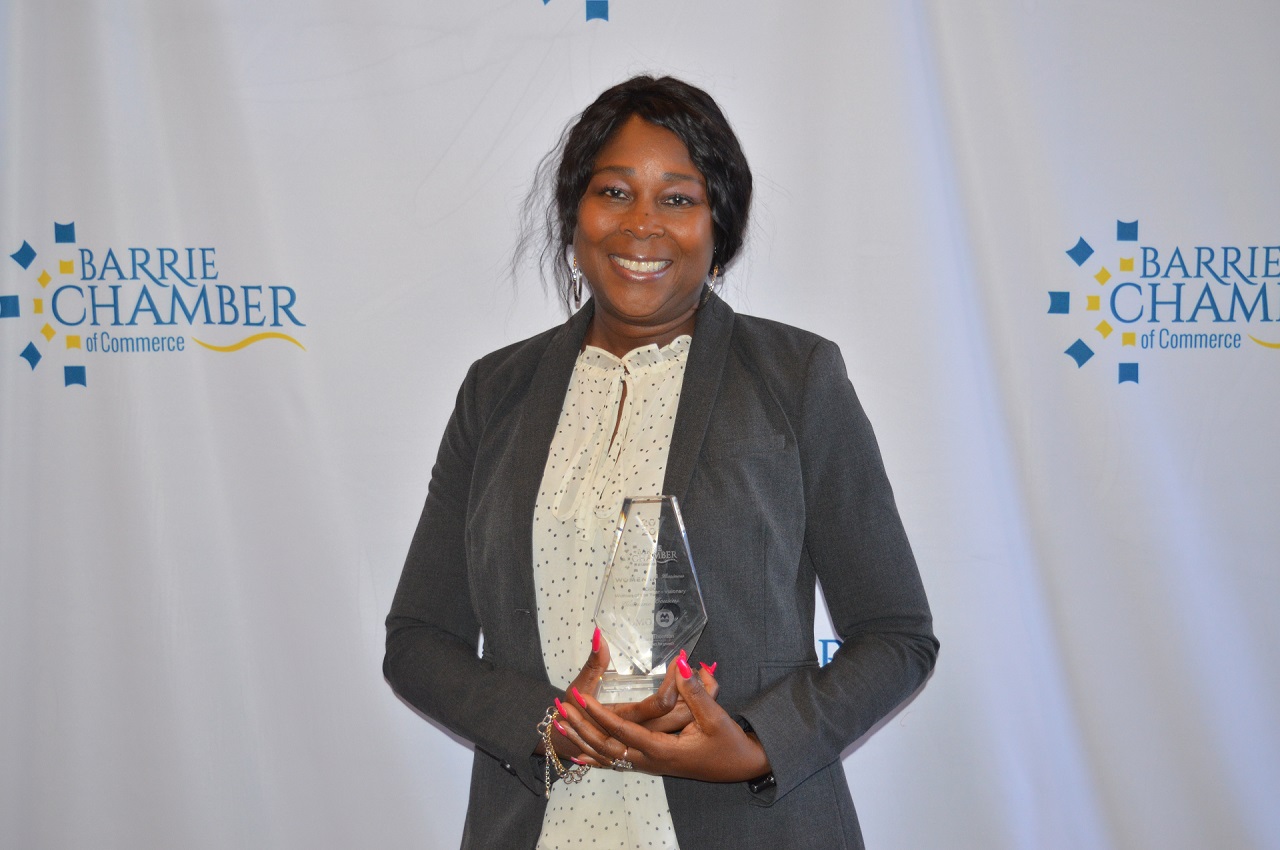 09 Mar

Empower Simcoe's Visionary Woman of the Year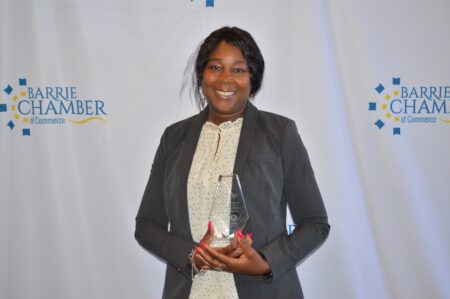 Congratulations to Empower Simcoe CEO Claudine Cousins, the recipient of the 2020 Woman of the Year Visionary Award at the 3rd Annual Women in Business Awards Luncheon presented by the Barrie Chamber of Commerce.
"We want the community to know that we're a community agency. This is about all people. It's about people living their best lives," said Claudine to the sold-out room at Liberty North in Barrie.
Congratulations Claudine! Thank you for leading the Empower Simcoe team to constantly innovate, inspire and move forward in the work we do to empower people to lead a meaningful and inclusive life.