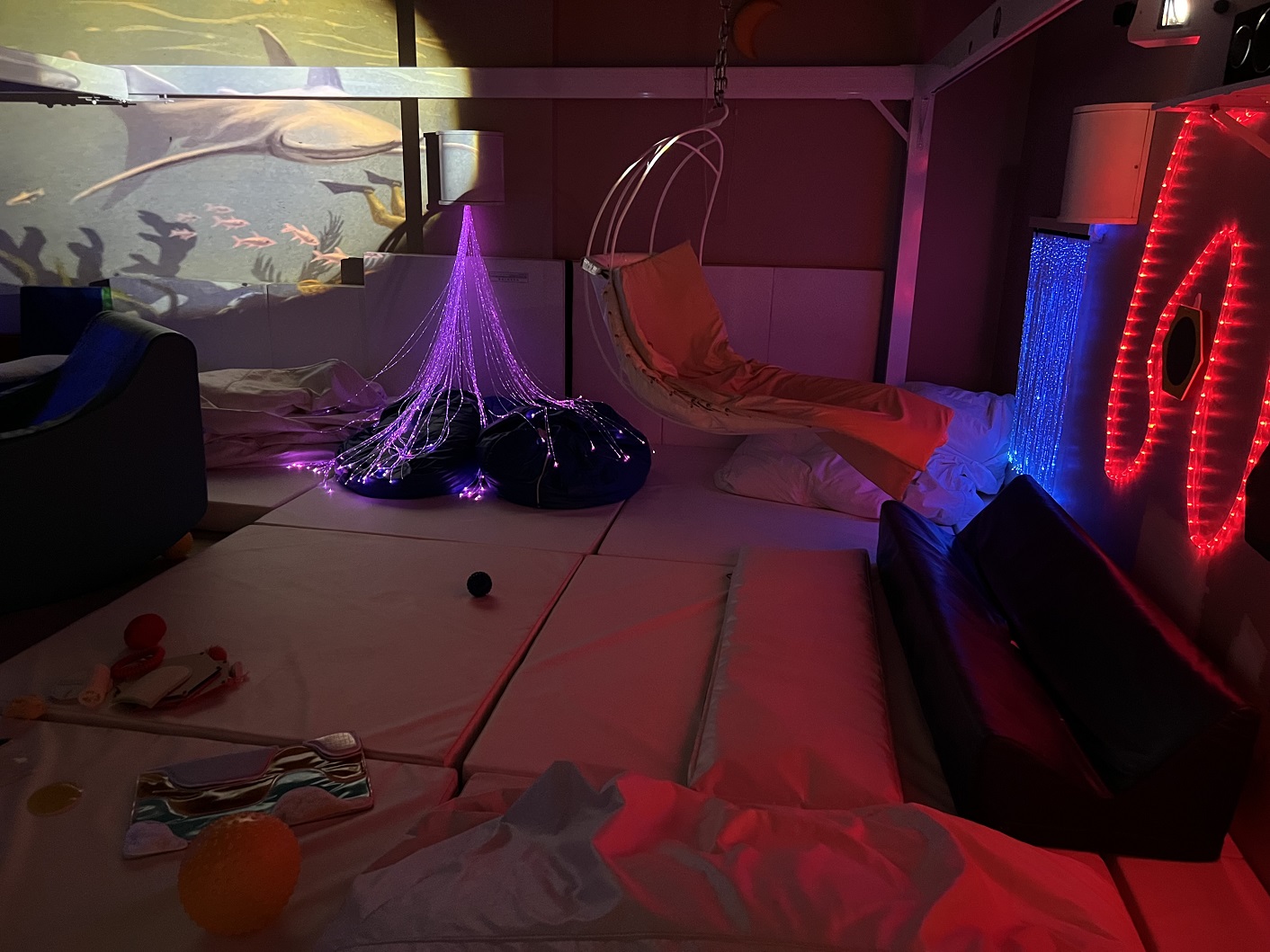 14 Jul

📢 Introducing Empower Simcoe's Snoezelen Room Online Booking Service! 

We are thrilled to announce the launch of our brand-new online booking service, allowing people supported, families, and community members to easily reserve Empower Simcoe's Snoezelen Room. Located at 40 Fraser Court, Barrie, ON, this sensory environment offers a serene and therapeutic experience for individuals of all ages and abilities.

🕰️ Convenient 30-Minute Slots:
Our online booking service allows you to schedule your Snoezelen Room session effortlessly. Each booking will be for a 30-minute time slot, providing you with ample opportunity to relax, rejuvenate, and enjoy the benefits of this unique multi-sensory space.

💲 Affordable Pricing:
We understand the importance of accessibility, which is why our Snoezelen sessions are priced at $50 and include a detailed PDF receipt to make Passport claims quick and easy. This ensures that the Snoezelen Room experience remains affordable for all individuals and families seeking its therapeutic benefits.

🧹Clean and Inspected for Your Safety:
At Empower Simcoe, your safety is our utmost priority. Prior to each use, the Snoezelen Room will be thoroughly cleaned and inspected, ensuring a hygienic and comfortable environment for your session. We take pride in maintaining the highest standards of cleanliness and safety.

👥 Orientation and Assistance Available:
Our friendly and knowledgeable staff will be available on-site to provide an orientation if required. Whether you're a first-time user or a returning visitor, they will be happy to assist you and ensure you make the most of your Snoezelen Room experience.

🌐 Easy Online Booking Process:
Booking your Snoezelen Room session is just a few clicks away! Click 'Book Now' below, or access directly at: https://account.empowersimcoe.ca/snoezelen-room/barrie. Our user-friendly interface will guide you through the booking process, making it quick and convenient.

Don't miss this opportunity to enhance your well-being through the therapeutic power of the Snoezelen Room. Reserve your 30-minute slot today and embark on a journey of relaxation, sensory exploration, and rejuvenation.

For more information, please visit EmpowerSimcoe.ca or contact us at 705-726-9082 or inquiries@empowersimcoe.ca. We look forward to welcoming you to the Snoezelen Room at Empower Simcoe!