22 Jan

Simcoe Community Services CEO Announcement
The Board of Directors of Simcoe Community Services are pleased to announce the appointment of Claudine Cousins as the new Chief Executive Officer of Simcoe Community Services, effective January 22nd, 2018.
Claudine has over twenty-five years of leadership experience with the Ministry of Training, Colleges and Universities; Citizenship and Immigration; and Community and Social Services / Children and Youth Services.  For the last three years, she held the roles of Executive Director and Director Ontario Operations for Christian Horizons.  She also has been an instructor at Georgian College for four years.  Claudine brings outstanding knowledge of both the service delivery role of our agency in the Developmental Services and Early Years sectors, as well as significant governmental understanding.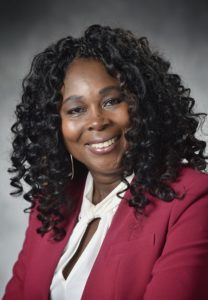 Claudine has extensive academic training, with a Bachelor Degree in Business Management – Human Resources from Ryerson University, a Masters of Arts Degree in Leadership from Central Michigan University, and a broad array of certificate program achievements.  Claudine is a resident of Barrie and has a far reaching understanding of the communities we serve.
This appointment continues the long history of service excellence and community leadership that has been the continuing legacy of Simcoe Community Services.
"It is a privilege to be welcomed into a great organization such as this and I look forward to leading and following as we -Spark the unlimited potential of all people – here at Simcoe Community Services".
Simcoe Community Services CEO Claudine Cousins