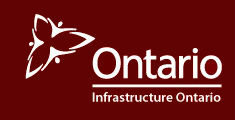 07 Apr

Public Meeting Notice for March 30th
Public Meeting Notice: Engagement on unused land at the Huronia Regional Campus
Your feedback and ideas are needed about the future of unused land at the former Huronia Regional Centre in Orillia.
Infrastructure Ontario is hosting a Public Meeting to hear your feedback and ideas about unused land at the Huronia Regional Campus in Orillia. This Public Meeting is part of a broader effort to obtain feedback regarding the site. To facilitate accessible and inclusive participation, there are a variety of options on how to participate, including attending this Public Meeting in person, at a kitchen table session, webcast and/or an on-line survey. Further information is at: www.Ontario.ca/HuroniaConsultation.
The Huronia Regional Campus is about 260 acres of government-owned and managed land that is located at the northeast end of Lake Simcoe. It was the site of the former Huronia Regional Centre from 1876 until it was closed in 2009. Since then, a portion of the site has been used for government programs and services that include: an Ontario Court, the Ontario Provincial Policy Academy, and a public health lab, all located on the south side of Memorial Avenue in Orillia. A portion of the Huronia Regional Campus has been identified as no longer needed by the Government of Ontario to deliver its programs.
The Public Meeting will consist of two sessions – an afternoon session and an evening session. The plan for the sessions will be the same and will consist of brief opening remarks followed by spoken remarks from attendees. Please attend the session most convenient for you. Details are as follows:
Date: Thursday March 30, 2017
Time: 2:00 p.m. – 4:00 p.m. and 6:00 p.m. – 8:00 p.m.
Location: Orillia City Hall, Council Chamber, Main Floor 50 Andrew Street South, Orillia
Important Information for Deputations (spoken remarks)
Register: those who wish to offer their ideas and feedback by way of spoken remarks at the public meeting must pre-register via email at HuroniaCampusUpdates@infrastructureontario.ca, by Friday, March 24, noting if you are speaking as an individual or on behalf of a group or organization, and indicating which session you would like to speak at. Attendees not intending to provide spoken remarks need not register.
Time Limit: remarks will be limited to 3 minutes each to permit many individuals to be heard.
Groups/Organizations: a maximum of two individuals are permitted to speak on behalf of organizations or groups; additional group members are welcome to register to speak, but should express their views as individuals. This will help us in maintaining clarity.
Additional Notes for Attendees
Privacy: given that this is a public event, there may be media in attendance. Attendees and those providing remarks may be recorded.
Accessibility/Personal Support: the meeting location is accessible and sign language interpretation will be available on site, and Community Living Ontario or similar agency will be on site offering personal support/assistance as needed.