7mar1:00 pm- 3:00 pmMother Care Program (Barrie)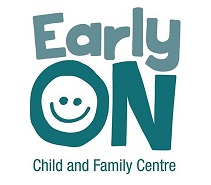 Event Details

The Simcoe County MotherCare Program provides a friendly and supportive drop-in environment for pregnant women weekly at locations all around Simcoe County. The program is geared toward promoting and encouraging healthy pregnancies. Participants receive support and information on a wide range of issues such as breast feeding, health, pre- and post-natal nutrition, and community resources. In addition, free grocery gift cards, nutritious foods, and prenatal vitamins are provided. This program is open to residents of Simcoe County who currently have a low income, are newcomers to Canada, and/or are young parents.

To find out more, call 705-733-3227 x 2236 (or toll free 1-877-803-3227) or visit us at https://www.facebook.com/simcoecountycapc/

*NEW: In order to protect the safety of all participants, EarlyON Child and Family Centres do not permit videos being recorded.
If you want to take a photo of your child, please ensure other participants are not in the photo*

Safety Notice: Maximum Occupancy Must be Enforced
When the EarlyON Child and Family Centre reaches maximum capacity, "Stop Signs" will be posted on the doors; this means we cannot hold any more people in the location at this time. Please visit the centre at a different time such as the afternoon, evening or on a Saturday. Working together, we can ensure everyone's safety.
Time

(Thursday) 1:00 pm - 3:00 pm
Location

Barrie EarlyON Child & Family Centre

129 Ferris Lane