Financial & Legal Resources
The Grandparent System Support Program provides support to Grandparents living in Simcoe County who have sole responsibility for raising their grandchildren. Grandparents may have legal custody or in some cases may be raising their grandchildren without formal legal arrangements.
Simcoe County is home to approximately 4000 grand-families where grandparents are the primary providers for their grandchildren. Grandparents must readjust their life plans and styles to accommodate raising children. Personal health and the demands of raising children, many with special needs, can be challenging. Dealing with legal issues, parental involvement, balancing other family relationships and responsibilities may contribute to daily stresses.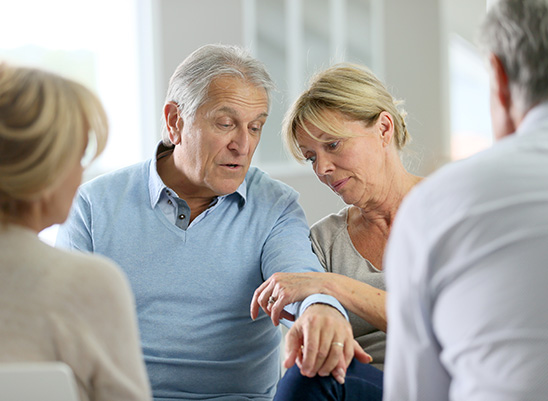 Financial and Employment Assistance
Ontario Disability Support Programs
Ontario Disability Support Program
Barrie & Area Office
705-737-1311 or 1-800-461-7551
34 Simcoe Street,
Barrie ON

Barrie office covers: Adjala-Tosorontio, Barrie, Bradford West Gwillimbury,
Clearview (Simcoe County), Collingwood, Essa, Innisfil, New Tecumseth
Website (www.mcss.gov.on.ca)
Ontario Disability Support Program
Orillia & Area Office
705-325-7408 or 1-800-565-9871
Huronia Regional Centre - Cottage C
700 Memorial Avenue - 2nd Floor,
Orillia ON

Orillia office covers: Midland, Orillia, Oro-Medonte, Penetanguishene,
Ramara, Severn, Simcoe North
Website (www.mcss.gov.on.ca)
Financial support for extracurricular activities and subsidized day care
Legal Aid
Applications for legal representation are available to low-income residents involved in some types of court matters, including family, criminal, mental health,
and immigration litigation.
Legal Aid Ontario - Central District Office
Barrie - 705-737-3400

Client Service Centre: 1-800-668-8258
Central District Office: 1-888-590-3961
85 Bayfield Street - 1st Floor,
Barrie ON
info@lao.on.ca
www.legalaid.on.ca
Community Legal Clinics
A clinic funded by Legal Aid Ontario to provide direct legal services and free legal advice on issues such as Ontario Works (OW), Workplace Safety and Insurance Board (WSIB) Ontario Disability Support Plan (ODSP), Employment Insurance (EI), Canada Pension Plan (CPP), housing, human rights and other general and administrative law. Services are for low income clients (does not cover family law or criminal law).
Advice Lawyer for Family Law
An Advice Lawyer for family law is a fully qualified lawyer, familiar with family law and the courts.
Community Legal Clinics
A clinic funded by Legal Aid Ontario to provide direct legal services and free legal advice on issues such as Ontario Works (OW), Workplace Safety and Insurance Board (WSIB) Ontario Disability Support Plan (ODSP), Employment Insurance (EI), Canada Pension
Plan (CPP), housing, human rights and other general and administrative law. Services are for low income clients (does not cover family law or criminal law).
Community Legal Clinic - Barrie
705-326-6444 or 1-800-461-8953
Barrie Satellite Office
85 Bayfield Street, Barrie ON
info@communitylegalclinic.ca
www.communitylegalclinic.com
Community Legal Clinic - Christian Island
705-326-6444 or 1-800-461-8953
Christian Island Satellite Office
info@communitylegalclinic.ca
www.communitylegalclinic.com

Community Legal Clinic - Collingwood
705-326-6444 x 34 or 1-800-461-8953
Collingwood Satellite Office
Community Connection
275 First Street, Collingwood ON
johnstol@lao.on.ca
www.communitylegalclinic.ca
Community Legal Clinic - Midland
705-326-6444 or 1-800-461-8953

Midland Satellite Office
John Winter's Law Firm
551 Dominion Avenue, Midland ON
info@communitylegalclinic.ca
www.communitylegalclinic.com
Community Legal Clinic - Orillia
705-326-6444 or 1-800-461-8953
Orillia Head Office
71 Colborne Street East, Orillia ON
www.communitylegalclinic.com
info@communitylegalclinic.ca
Advice Lawyer for Family Law

An Advice Lawyer for family law is a fully qualified lawyer, familiar with family law and the courts.
Legal Aid Ontario - Barrie
705-737-3400

Advice Lawyer for Family Law
1-800-668-8258
Ontario Superior Court of Justice - Family Court
75 Mulcaster St.,
Barrie ON

Website
Legal Aid Ontario - Collingwood
705-737-3400

Advice Lawyer for Family Law
1-800-668-8258

49 Huron Street,
Collingwood ON

Website
Legal Aid Ontario - Midland
705-737-3400

Advice Lawyer for Family Law
1-800-668-8258
605 Yonge Street West,
Midland ON

Website
Legal Aid Ontario - Orillia
705-737-3400

Advice Lawyer for Family Law
1-800-668-8258
Courthouse, Cottage C, Huronia Regional Centre
700 Memorial Avenue,
Orillia ON

Website
Family Law Information Centres

Family Law Information Centres (FLIC) are available in family courts across Ontario. At the FLIC you can find information about separation and divorce and related family law issues, family justice services, options for resolving family disputes, local community resources and court processes. The Advice Lawyer for Family Law is at the centre on certain days of the week.
Family Law Information Centre - Barrie
705-739-6446


Ontario Ministry of the Attorney General
75 Mulcaster Street, Barrie ON
Website
Legal Aid Ontario-Collingwood
705-737-3400

Advice Lawyer for Family Law
1-800-668-8258
49 Huron Street, Collingwood ON
Website
Legal Aid Ontario - Midland
705-737-3400

Advice Lawyer for Family Law
1-800-668-8258
605 Yonge Street West, Midland
Website
Legal Aid Ontario - Orillia
705-737-3400

Advice Lawyer for Family Law
1-800-668-8258
605 Yonge Street West, Midland
Website
Family Law in Ontario - Information Website
Law Society of Upper Canada
Visit Website For More Details